There is at least one piece of plastic on some or nearly all on your furniture.
There is practically the picture of Virgin Mary or Jesus on the wall or even the cross hanging. Even if your not religious.
3.  Your first apartment / house has to be cleansed to clear all the 'evil spirits' away.
4.  Your home has so many of these.
5. Salsa is a must or any other picante- Hot sauce. 
6.  Your house smells of food all the time. 
7.  You definitely know what Adobo or Sazon is.- Seasoned Salt. 
8.  You have red wine with your dinner even if your young. 
9.  You have been drinking cafe con leche since day 1 and normally you have it with pan con mantequilla. 
10.  Your mami has been making cafe using this.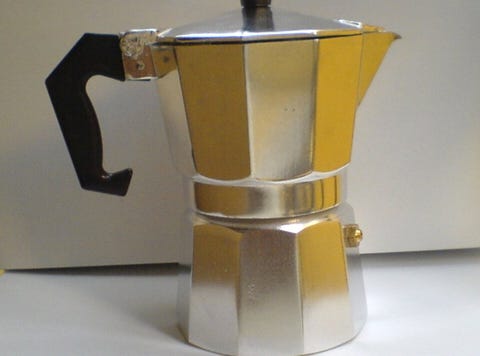 11.  Your abuela- grandmother has been feeding you solids since you were 4 months.
12. You have been watching Primer Impactor or Sabado Gigante beacuse you grew watching them shows.